By Kelechi Imo.
It is most unfortunate and terrible that some powerful Nigerians are trying to push a wrong narrative about the character and person of our heroine Dr Ngozi Okonjo-Iweala.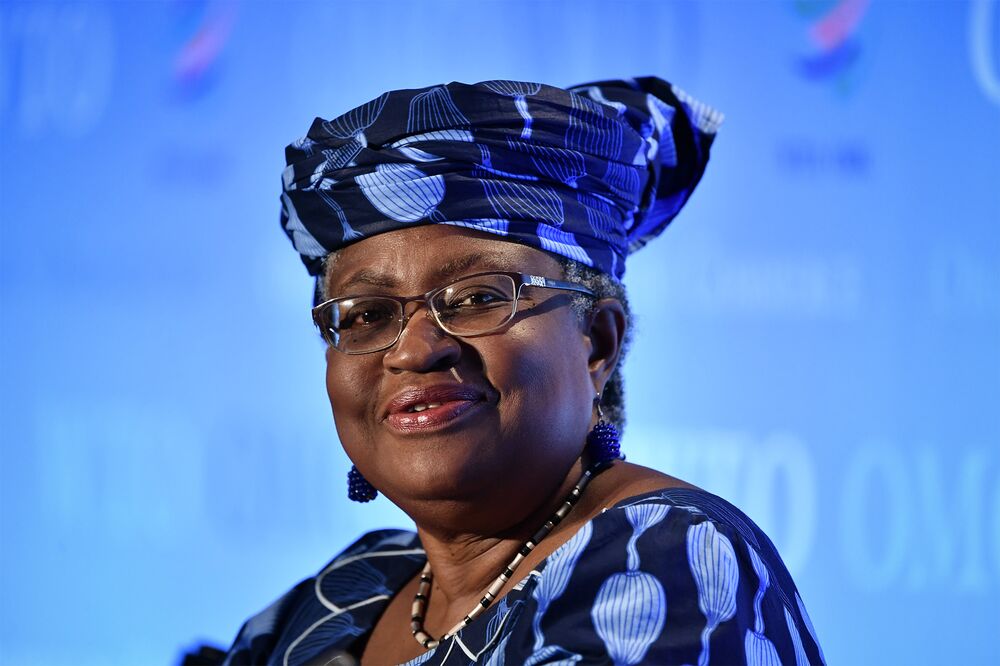 She served this country in the capacity as a two time finance minister with all she had. At some point, due to her principles, he own mum was kidnapped and was threatened to be killed if NOI remained as the Hon Minister for Finance. This is public knowledge! Some of the platforms she created are still in use till date. Even the President Muhammadu Buhari administration appreciates the person of Dr Ngozi Okonjo-Iweala and what she can do. It is not by propaganda that Dr Ngozi Okonjo-Iweala got to the level she is today. It is pure hard work and humility. It is in record that under her supervision as coordinating minister of the economy, the YouWin program was born which provided loans to young entrepreneurs that the World Bank attested to the fact that the program yeilded so much and was the best! The much celebrated IPPIS and TSA was all her brainchild!
Ngozi Okonjo-Iweala is a very transparent individual and can always be trusted and relied upon. It is on record that under her watch as the finance minister, she introduced the publication of monthly allocations of states in the newspapers.
I know you know that during her first term when the then ex president Chief Olusegun Obasanjo wanted debt relief, it was the coming of Dr Ngozi Okonjo-Iweala that made that desire a reality. The books are there for all to see. History doesn't lie!
When she was the managing director of the world bank(Operations) she proved to be a woman of capacity when she spareheaded so many programs that was involved in lifting some very underdeveloped countries out of poverty especially during the food crises of of 2009.
Ngozi Okonjo-Iweala is more than qualified for this position. This is why Jack of Twitter, billionaire Gates, WHO, IMF, Standard Chartered Banks etc would want her till tomorrow to be in their boards as member or chair.
I expect at this point that all Nigerians, Africans and indeed all lovers of NOI and all who want good success around the globe to rally round NOI in support of her bid to become DG of the WTO. This would be historic and will bring huge respect to Nigeria as a country and Nigerians as a people.
Those who are suffering from the "Pull him down syndrome" should desist from it. It doesn't pay! It has never paid! Those pushing this ugly or rather devilish narrative should STOP! This reminds me the famous quote by Senator Enyinnaya Abaribe which says "those who live by propaganda will die by propaganda!"
The rest of Africa is looking up to Nigeria for so many things. We can't afford to be divided at this point because a house divided against itself, can never stand!
I must commend the President and C-In-C who has shown total support and commitment to this very noble course on making the aspirations of Dr Ngozi Okonjo-Iweala to become the DG of WTO.
No matter the fears the US has, they should know that Dr Ngozi Okonjo-Iweala is a professional. She has built an incredible reputation for herself over the years and that is why the world trusts her to do the job. Securing a 104 votes out of 164 should tell you that this lady knows her books!
I am fully convinced that it will all end in Praise no matter the hiccups!
Her humility and professionalism and total trust in God, will always speak and work for her.
Like Dr Ngozi Okonjo-Iweala would say, "we will keep the positivity going!"